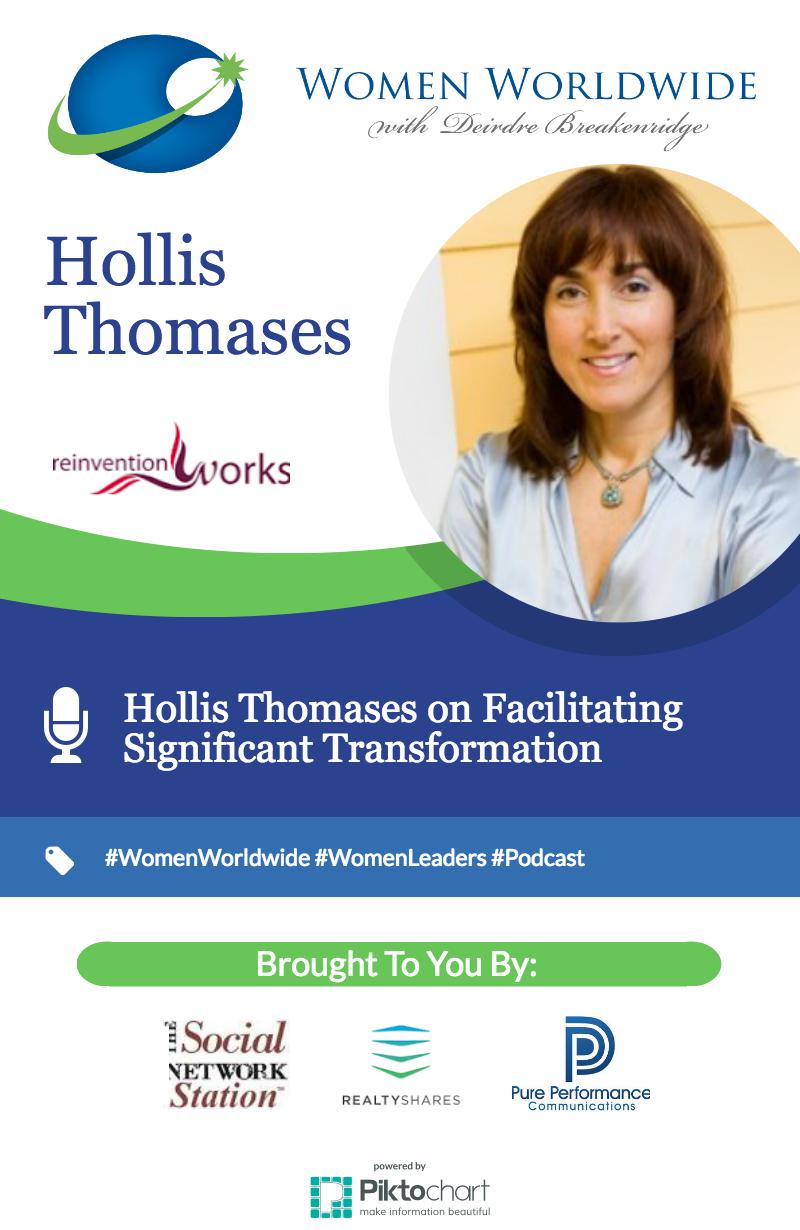 April 3, 2016 – Deidre Breakenbridge, host of the Women Worldwide podcast, interviewed ReinventionWorks founder Hollis Thomases about her business, the reinvention journey, and how it's Hollis's mission to help facilitate significant change.
Some of the highlights:
"Reinvention is intentionally moving in a new direction."
"Reinvention is a 21st century survival skill because the world around us is changing so fast."
"'Otherdom'…know that there are others out there in the same challenging boat with you."
"Resilience is a key attribute to succeed at reinvention.  It requires intestinal fortitude."
"Reinvention is not an identity crisis; it's a questioning of self. And when you do that, it brings up a lot of uncomfortable feelings. The reinvention process will cause people to have to confront a lot about themselves."
"If you want to take control of your destiny, you have to confront your fears."
"The reinvention process is not linear; it's about being able to adapt in the middle of change that's already underway."
Listen to the podcast on the Women Worldwide website.